Charmed Bracelet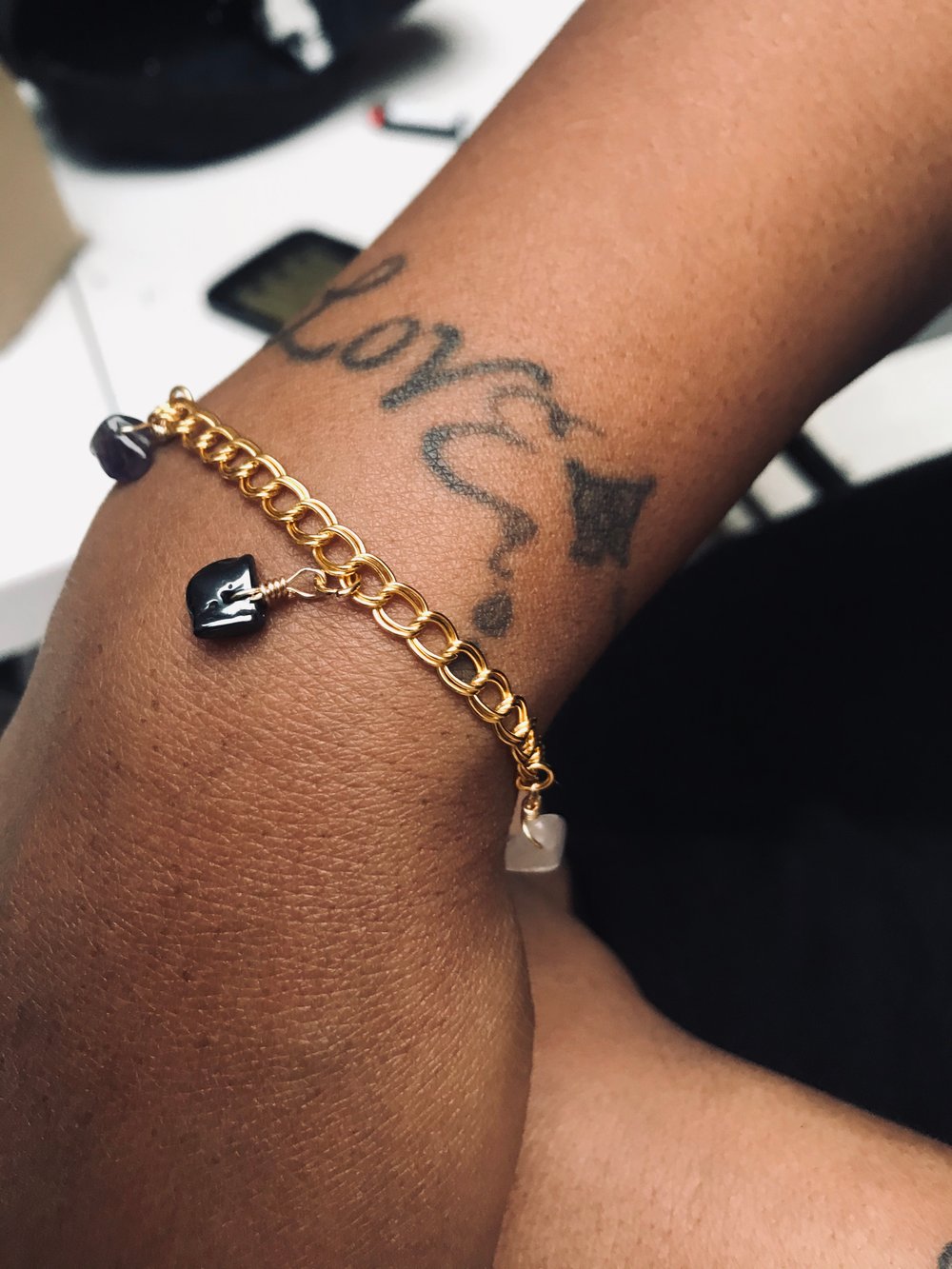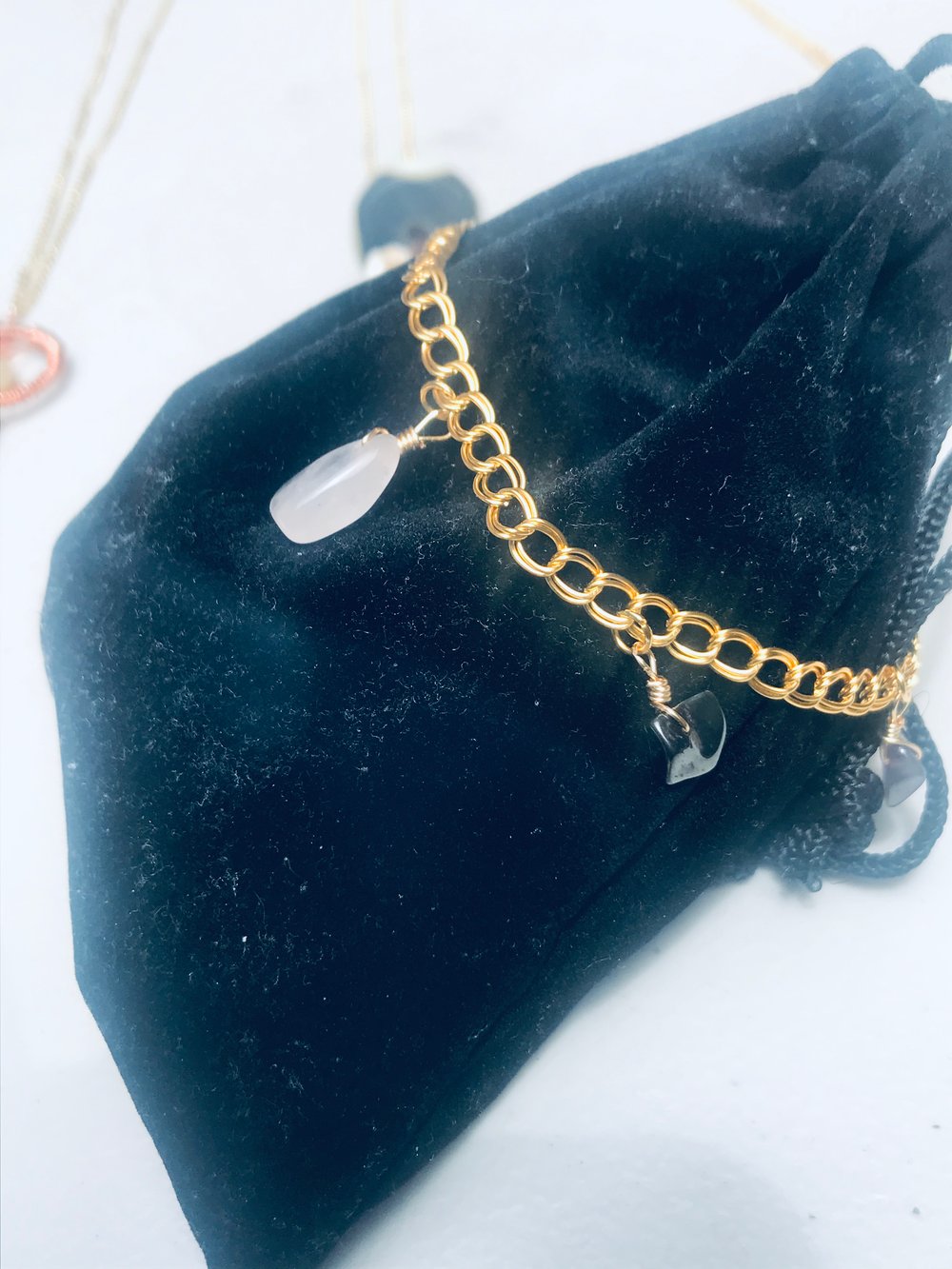 Hypoallergenic 14K Rose Gold coated crystal charmed link bracelet.
"Proud Mary" option pictured .
Each Charmed bracelet is made by hand when order is placed. Crystal combinations are in combinations that promote a specific energy when combined. Names were picked according to the qualities [we believe] each combination of crystals manifests with the wearer.
Option Meanings/Purpose:
"Love Spell" - to attract or maintain strong and healthy love within one's life in all aspects from the inner self to the out-er space.
"Proud Mary" - to heal and strengthen the emotional health of the wearer, specifically in areas of self-love, value & worth. Hematite provides a protective cocoon to deflect negativity & defend fragile energy while in a healing phase.
"Nina" - to protect and support seekers and tellers of truths on their path. Hematite provides safety and protection. Lapis Lazuli support intentions and purpose.
"Insecure" - to provide comfort, harness self-confidence from within with love and patience.
"BeyHive" - to amplify and support the ambitious spirit & drive within; aligning one with their true purpose & manifest the abundance of its potential.
"Aailiyah" - to harness and maintain balance in one's life. manifests resilience, fortitude & grace under fire.
**alternative combinations are available by request. Select the custom combo option below.
PLEASE NOTE WHEN ORDERING: Charmed bracelets are made to order. Default bracelet length is 7.25" -8" in length. If more or less length is needed, MAKE SURE to note required length when ordering. ty.